Casting Call, Play, Potluck, Pies -- Wednesday, March 12
Openings for extras in a fantasy and time travel play with a cast of children and youth. Play is at 7:30 pm. Read more...
"Communication that Heals" is next Freethinkers briefing, March 14 at 10am

Dr. Barry Bub explores healthcare, communications, healing, suffering and disabilities. He will lend insight into how to listen and respond to suffering in ways that are affirming, healing and transformative. Read more...
Join us in demonstrating for farm workers' rights, Saturday at 11
The Coalition of Immokalee Workers' (CIW) finale of the 10-day, 10-city "Now Is the Time" Tour will be held in Lakeland this weekend. Carpooling will be available on Saturday, leaving our church parking lot at 11 am. Read more...
Family Visioning Sunday, March 16

How can we best serve parents, children and youth? Which events, would you like to see? We want to hear from families. Read more...
Work O' The Weavers musician returns for March 16 concert

The folk group was popular last time they performed at the church. James Durst returns alone for this concert on Sunday, March 16, at 7pm. Read more...

A story can inspire...can deliver powerful truths...can change lives. The movie Girl Rising tells nine of those stories. Join us on Sunday, March 23rd at 12:30. Please register for the movie at the Adult Program table in the courtyard where you can also purchase a ticket for lunch.
Read more...
Curious? Visit the Art Gallery in the Lexow Wing of UUCS! Click
here
for a preview.
Time to Sign Up For the Spring/ Summer Get-Together Dinners

Get Together Dinners are pot luck gatherings and a great way to get to meet new friends at the church and/or reacquaint with old friends. The dinners (usually 6 to 12 people) are held in people's homes. Read more...
UUCS Preliminary Budget Is Available in Members' Corner
When making budget plans, we ask how can we build a meaningful religious or values-based community which provides inspiration, caring and friendship, service to the larger community, and hope and spiritual grounding to all our members? See the draft budget in the Members' Corner.
Sign up now to visit our Transylvania partner church

"This trip quite seriously changed my life (for the better)" Read more...
Look for the Get Together Dinner Rosters in Members' Corner
The Roster for the March dinners is available in our Members' Corner.
Serendipity Auction Results are in Members' Corner

Please look in our Members' Corner for a complete list of Winners and Donors for our very successful 2014 Serendipity Auction. If you need the password, call the office at 941-371-4974.

All Faiths Food Bank welcomes your extra citrus – you pick or they pick. Stop by the Social Justice table or send an email to justice@uusarasota.org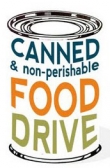 Help fill the pantry at Bethesda House, a drop-in center for people with HIV/AIDS. Many of our members volunteer here and know the food is needed and appreciated. Much needed items include canned soups, pork & beans, canned ravioli, cereal and powdered milk. You may drop off your food in the bin outside the Sanctuary.