Sunday Morning schedule changes

We now return to our summer schedule:
Forum: 9:30 to 10:15,
Sunday Service: 10:30 to 11:30,
Religious Education for children and youth: 10:30 to 11:30.
Brief descriptions are shown to the right, with further details available at the Upcoming Services page.
"Health and Medicine in the Bible" to be discussed at 10am Friday

Marden Paru, Jewish educator, shares his insights into the connection between ancient Biblical texts and modern medicine. Read more at the Freethinkers page.
Catholic priest to share her journey Friday May 2, 10 am

Local Bishop Bridget Mary Meehan will tell of her journey from obedient nun to Roman Catholic Woman Priest. Read more at the Freethinkers page.
Defrocked minister to speak to GAIN Thursday, May 8, 7 pm

Rev. Frank Schaefer was defrocked after officiating his son's same sex marriage. He will be keynoting the Gulfcoast Affirming Interfaith Network's Spring Service in Venice. Read more...

Our Religious Education program for children and youth was featured in a recent issue of Sarasota News Leader. Click here for the full story and pictures. Read more...
Redefining the Art of Collage

Raven Sky McDonough's exciting exhibit runs from April to May. Visit the Art Gallery in the Lexow Wing of UUCS!
Click here for a preview.
Volunteers needed at food pantries

All Faiths Food Bank is looking for volunteers at select food pantries. Pick up a flyer at the Social Justice table. Read more...
Look for the Get Together Dinner Rosters in Members' Corner
The Rosters for the April, May, and June dinners are now available in our Members' Corner.
Find our UUCS Annual Report in the Members' Corner
One of our members said this after reading the annual report: It's fascinating reading, actually. You can find out what EVERY committee and program did during the last year. It's not a dense corporate report. More like a family newsletter!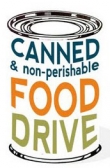 Help fill the pantry at Bethesda House, a drop-in center for people with HIV/AIDS. Many of our members volunteer here and know the food is needed and appreciated. Much needed items include canned soups, pork & beans, canned ravioli, cereal and powdered milk. You may drop off your food in the bin outside the Sanctuary.