2015 Serendipity Auction Catalog is in the Members Corner

Feb 1 is our exciting Serendipity Service Auction. Catalogs are available for downloading. They are in our Members Corner!
Read more...
March for Fair Food Sunday at 2

A March for Fair Food has been announced for 2 pm on Sunday, February 1, at the Publix grocery store at 2031 Bay Street, Sarasota. Read more...
"Religion Without God" to be discussed February 6 & 7

Is God dead? Is there any value to religion? Might religion without God be the best option? The Westar Institute returns for a weekend seminar to find answers. Read more....
Child prodigy Noah Waddell to perform here three times Feb. 8

The 13-year-old child prodigy pianist Noah Waddell will perform in the Sanctuary Sunday, Feb. 8, three times, twice at morning services and in an encore concert in the afternoon at 3 pm. This is a rare opportunity to hear Waddell who has performed three times with the Tampa Symphony. Full details on our Season of Classics concerts page. Or, click on the link below, to see more about Noah. Read more...
Visit the new Art Exhibit!

Judy Hennard's exhibit "My Exploration of Space" is now hangining in our Lexow Wong Gallery. Artist's reception will be at 12:15 pm, Sunday February 15th. Don't miss it!
Rosters for Get-Together Dinners are in the Members Corner
You can find the Jan, Feb, and March rosters in the Members Corner. Call the office if you need the password.
Want to get married in the state of Florida?

Here is what you need to know.

Read more...
Fire, Floods and Famine: What Can We Do About Climate Change?

Tickets are now available for this exciting Feb 11 climate symposium to be held at our church. Listen to leading experts Eric Draper, Executive Director of Audubon Florida, Professor David Hastings, and author Linda Marsa while you enjoy a delicious catered meal.
Read more...

Be part of an Exciting Winter Season. Read all about the many, many offerings on our Adult Programs page as it is updated this week.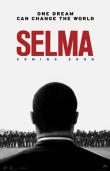 James Reeb, a Unitarian Universalist minister, and Viola Liuzzo, housewife and mother of five, are part of the historical drama, "Selma," playing in local theaters now. Read more...
Welcome to College Students

We welcome college students to attend our Sunday Forum and Sermon services. Also, New College Unitarian Universalists holds small group meetings on Sunday nights at 9 PM.
Read more...
Have a bicycle to donate to a worthy cause?
El Parent will pick up your working bicycle and wheel it over to Turning Points to give homeless people a transportation option. Bikes needing minor repair are OK, too. Contact El at 201-6201 or elparentjekp@gmail.com.
Participate in our Dialog on Religious Literacy
Advocates for Religious Literacy dialog each Wednesday from 4:00 to 6:00 pm in the West Wing. We are currently discussing the pros and cons of atheistic religion. All are welcome!
Read more...