"Would not have happened without the activism of UU's"
Speaking at the Unitarian Universalist Association's General Assembly in Portland, Oregon, Rev. Peter Morales, President of the Association, praised the Supreme Court's decision legalizing same-sex marriage across the country.
Click here for
live transmissions of GA events.
Myakka River State Park threatened; your help sought

Cattle grazing threatens Myakka River State Park. You are asked to contact your representatives to stop this. Read more...
UUs stand with Pope Francis

"We stand with Pope Francis on climate change." Thus conclude the joint statement issued by Rev. Peter Morales, President of the Unitarian Universalist Association, and Rev. Bill Schulz, President and CEO of the Unitarian Univesalist Service Committee. Read their Read more...
Visit the new Art Exhibit in the Lexow Wing

Enjoy Jill Krasner's curated exhibit of nine well known regional artists. The art is exhibited in a unique way. More information about the exhibit is on our Art Gallery page.
Cinema Conversations group to view movie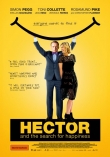 The Cinema Conversations group will view and then discuss "Hector and the Search for Happiness" July 1 at 6:15 pm in the Sanctuary.
"Questioning Assumptions: Rethinking the Philosophy of Religion" to be discussed Wednesdays at 4
The book by Tom Christenson will be discussed at the Religious Literacy Dialog Wednesdays at 4 pm in the West Wing.
Read more...
"Theater Games and Improvisation" to be offered in July

This fun adult program is offered by an experienced teacher and graduate of "Players Workshop in Chicago." Read more...
Our Climate Change video posted to Youtube
Our church's Climate Justice Task Force has produced a video which is now on Youtube.
Read more...
Fritts addresses Voting Rights for Ex-Felons on WSRQ radio

Our Rev. Roger Fritts was interviewed on the Nilon Report on WSRQ-radio regarding voting rights for ex-felons. The audio file is available here.
New round of Get-Together Dinners announced

Sign up for the Summer Get Together Dinners. It is a great way to get to know new friends at the church and/or reacquaint with old friends. The dates are July 25, August 22, and September 26. Read more...
Rosters for Get-Together Dinners are in the Members Corner
You can find the June rosters in the Members Corner. Call the office if you need the password.
Services in Lakewood Ranch Starting in September!

Do you live in or near Lakewood Ranch? In September we will start holding services in that area, thanks in part to a generous grant from the Unitarian Universalist Association. Look to this space for more information. If you would like to be part of the planning, contact Rev. Roger Fritts.
Food sought for Bethesda House
​Bethesda House is a food pantry and counseling center for those living with HIV/AIDS. Your donation of canned foods such as soups and vegetables, toilet paper and pet food is much appreciated. Members of our church community volunteer at the pantry each Friday. Please bring your items to the collection box on Sunday.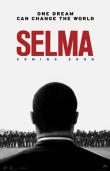 James Reeb, a Unitarian Universalist minister, and Viola Liuzzo, housewife and mother of five, are part of the historical drama, "Selma." Read more...
Want to get married in the state of Florida?

Here is what you need to know.

Read more...