"Home for the Holidays" is Friday night's movie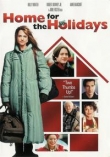 This "quiet, fun little film of honesty, predictability, and enjoyment" will be shown at 7:30pm Friday, November 28. Read more...
Chronic Inflammation to be discussed at Dec 5 Freethinkers
Inflammation is involved in most chronic diseases. Learn about this common condition and what you can do about it. Friday, December 5 at 10am. Read more...
Our first Sunday service on December 7 begins at 9:30, with the second service at 11:15.
Read more...
Climate vigil to be focus of Dec. 7 Zen Group
The 7 p.m. Zen group will join a global interfaith climate vigil a week from Sunday. Read more...
Tree Trimming Party Dec 13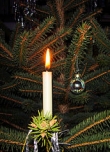 Join our Religious Education children and families for an intergenerational tree trimming party and potluck Saturday evening, December 13, from 6 to 8:30. Read more...

Jody McBrien, left, is featured in a Sarasota Herald-Tribune article about a horse she rescued which now helps veterans and disabled children. Read more...
Fire, Floods and Famine: What Can We Do About Climate Change?

Tickets are now available for this exciting Feb 11 climate symposium to be held at our church. Listen to leading experts Eric Draper, Executive Director of Audubon Florida, Professor David Hastings, and author Linda Marsa while you enjoy a delicious catered meal.
Read more...

Adult Programs is assembling offerings to start near January 15th, and we would like to include your offering.
Read more...
Welcome to College Students

We welcome college students to attend our Sunday Forum and Sermon services. Also, New College Unitarian Universalists holds small group meetings on Sunday nights at 9 PM.
Read more...
You can find the rosters in the Members Corner, as they become available. Call the office if you need the password.
Have a bicycle to donate to a worthy cause?
El Parent will pick up your working bicycle and wheel it over to Turning Points to give homeless people a transportation option. Bikes needing minor repair are OK, too. Contact El at 201-6201 or elparentjekp@gmail.com.
Participate in our Dialog on Religious Literacy
Advocates for Religious Literacy dialog each Wednesday from 4:00 to 6:00 pm in the West Wing. We are currently discussing the pros and cons of atheistic religion. All are welcome!
Read more...
Marriage Equality Comes to Florida

The UU Church of Sarasota opens its doors, arms, and hearts to gay couples seeking to marry. Numerous lawsuits are pending, so check the news often as the situation changes. We have plans in place to help people get married with very short notice.
Read more...