UUSC, UUA Launch Earthquake Relief Fund

The loss of life and devastation in Nepal from the recent earthquake are truly staggering. Our local church encourages you to support the efforts by the Unitarian Universalist Service Committee and the Unitarian Universalist Association in providing relief. Read more...
ANSWER Exec to Report on Nepal May 24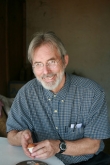 James Earl Canfield, Executive Director of the American-Nepali Students' and Women's Educational Relief (ANSWER) in Nepal, will report on conditions in that earthquake-ravaged country when he is our guest speaker at both the Sunday morning Forum and the Service on May 24. Read more...
Food sought for Bethesda House
​Bethesda House is a food pantry and counseling center for those living with HIV/AIDS. Your donation of canned foods such as soups and vegetables, toilet paper and pet food is much appreciated. Members of our church community volunteer at the pantry each Friday. Please bring your items to the collection box on Sunday.
"Questioning Assumptions: Rethinking the Philosophy of Religion" to be discussed Wednesdays at 4
The book by Tom Christenson will be discussed at the Religious Literacy Dialog Wednesdays at 4 pm in the West Wing.
Read more...
GA to be streamed live June 28 at noon
The Sunday morning worship service at General Assembly will be streamed live in our Sanctuary on Sunday, June 28, at noon. Read more...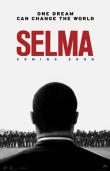 James Reeb, a Unitarian Universalist minister, and Viola Liuzzo, housewife and mother of five, are part of the historical drama, "Selma." Read more...
Rosters for Get-Together Dinners are in the Members Corner
You can find the May and June rosters in the Members Corner. Call the office if you need the password.
Want to get married in the state of Florida?

Here is what you need to know.

Read more...