Irish musician Paul Duffy to lead Early St. Patrick's Day celebration

The biggest Irish celebration in Sarasota will take place in the Sanctuary this Sunday (March 8) when one of the area's most popular entertainers, Paul Duffy, leads our annual Early St. Patrick's Day celebration. This tribute to the Irish also includes dancers from the Drake School of Irish Dance in full Irish regalia and starts at 3 pm. Read more...
Time to sign up for Get-Together Dinners

Get Together Dinners are pot luck gatherings and a great way to get to meet new friends at the church and/or reacquaint with old friends. The dinners (usually 6 to 12 people) are held in people's homes. Deadline to sign up is Sunday March 29.
Read more...
Have you made your pledge yet?
If you have not already done so, please submit your pledge card as soon as you can. What's the hurry?
Read more...
Serendipity Auction - big success!

Enjoy all your winning activities, lunches, dinners and outings! Go to Members Corner to see the final lists of winners by bidder and by donor. And thanks to all the bidders, donors and volunteers for making it a huge success!
Watch this 13-year-old pianist perform with astonishing ability

Noah Waddell has only been playing the piano for 5 years but he's already given more than 150 concerts. He performed at both our services on Feb. 8. Click here to see a short video of him at an afternoon concert in our Sanctuary the same day.
Rosters for Get-Together Dinners are in the Members Corner
You can find the Jan, Feb, and March rosters in the Members Corner. Call the office if you need the password.
Want to get married in the state of Florida?

Here is what you need to know.

Read more...

Be part of an Exciting Winter Season. Read all about the many, many offerings on our Adult Programs page as it is updated this week.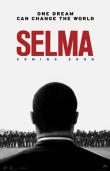 James Reeb, a Unitarian Universalist minister, and Viola Liuzzo, housewife and mother of five, are part of the historical drama, "Selma," playing in local theaters now. Read more...
Welcome to College Students

We welcome college students to attend our Sunday Forum and Sermon services. Also, New College Unitarian Universalists holds small group meetings on Sunday nights at 9 PM.
Read more...
Have a bicycle to donate to a worthy cause?
El Parent will pick up your working bicycle and wheel it over to Turning Points to give homeless people a transportation option. Bikes needing minor repair are OK, too. Contact El at 201-6201 or elparentjekp@gmail.com.
Participate in our Dialog on Religious Literacy
Advocates for Religious Literacy dialog each Wednesday from 4:00 to 6:00 pm in the West Wing. We are currently discussing the pros and cons of atheistic religion. All are welcome!
Read more...