Annual Meeting to review budget, Move to Amend, Commit2Respond

All members are encouraged to stay after the second Sunday service on March 29 to vote on our new budget, a Move to Amend resolution and Commit2Respond. Refreshments will be provided. Read more...
Annual Report and Proposed Budget are available
Please find the 2014-2015 UUCS Annual Report and the 2015-2016 Proposed Budget for UUCS in the Members Corner.
Have you made your pledge yet?
If you have not already done so, please submit your pledge card as soon as you can. What's the hurry?
Read more...
"Questioning Assumptions: Rethinking the Philosophy of Religion" to be discussed Wednesdays at 4
The book by Tom Christenson will be discussed at the Religious Literacy Dialog Wednesdays at 4 pm in the West Wing.
Read more...
"My Gender Transition: An Uncomfortable Showdown with Fortune" to be presented April 10
Jean-David Parlier will tell of his recent gender transition from female to male and how gender dynamics affect our society. He speaks at 10 am on Friday, April 10. Read more...
Seeger's Gang to perform April 12

Songs and stories of legendary folk singer Pete Seeger will be presented in a benefit concert at our church on Sunday, April 12, at 3 pm. Admission is $5. Read more...
Orchestra violinists Hong and Chandra in recital Apr. 19

Two Sarasota Orchestra violinists will perform a recital called "Enchanted April: A Tale of Two Violins" on Sunday, April 19, at 3 pm in the final concert of our Season of Classics. Admission is $10 at the door or in advance on our website. The musicians are Read more...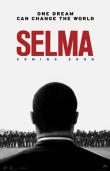 James Reeb, a Unitarian Universalist minister, and Viola Liuzzo, housewife and mother of five, are part of the historical drama, "Selma." Read more...
Time to sign up for Get-Together Dinners

Get Together Dinners are pot luck gatherings and a great way to get to meet new friends at the church and/or reacquaint with old friends. The dinners (usually 6 to 12 people) are held in people's homes. Deadline to sign up is Sunday March 29.
Read more...
Looking for what you won in our Serendipity Auction?

Go to Members Corner to see the final lists of winners by bidder and by donor. And thanks to all the bidders, donors and volunteers for making it a huge success!
Rosters for Get-Together Dinners are in the Members Corner
You can find the March rosters in the Members Corner. Call the office if you need the password.
Want to get married in the state of Florida?

Here is what you need to know.

Read more...
Welcome to College Students

We welcome college students to attend our Sunday Forum and Sermon services. Also, New College Unitarian Universalists holds small group meetings on Sunday nights at 9 PM.
Read more...
Have a bicycle to donate to a worthy cause?
El Parent will pick up your working bicycle and wheel it over to Turning Points to give homeless people a transportation option. Bikes needing minor repair are OK, too. Contact El at 201-6201 or elparentjekp@gmail.com.